Welcome to our regular newsletter, bringing you interesting updates from across the B. Braun Group of companies in the UK during the coronavirus pandemic.
Communication will be critical in the coming weeks and we promise to share information that is timely, clear, transparent and frequent.
We will share the newsletter via a link from our twitter channel @BBraunUK every Monday.
We will pin it to the top of our page so you can't miss it!
Happy reading.
September 2020
Monday 21st September 2020
Yorkshire Air Ambulance 'Airborne"

Have you read the lastest edition of 'Airborne'? Our main charity partner The Yorkshire Air Ambulance's newsletter. This edition discovers how their doctors are bringing clinical interventions to the road side. (Download Link)
25 years of medical education
Thank you to the Yorkshire Times for coverage of our 25th anniversary celebration of B. Braun's medical education arm -  Aesculap Academia.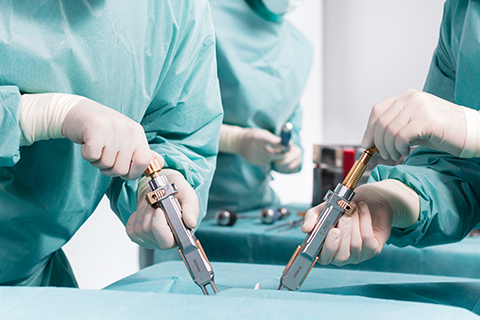 Ennovate® Spinal System
Spinal Oncology can be challenging. Join Daniel Fassett, MD, MBA for a global session to learn new techniques in spinal tumor management with the Ennovate® Spinal System on Tuesday, September 22, 2020 or October 01/02, 2020 . Register now!
Monday 14th September 2020
Monday 7th September 2020
Monday 7th September 2020